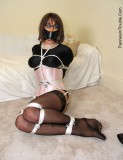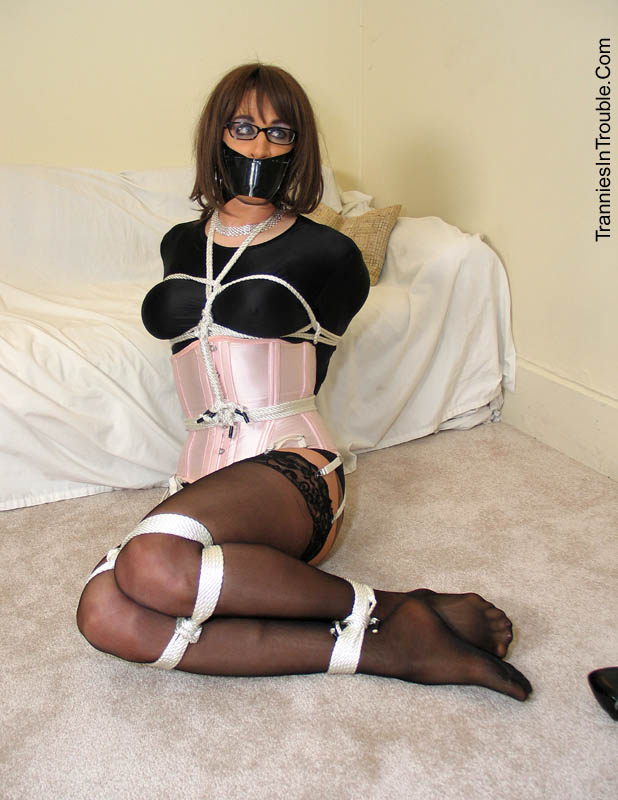 Found this self-bondage session on TiT here. Not sure if it was completely "done by himself" (look at the cinch rope under the armpits which magically appeared between photos #33 and #34), but with some training and preparation work (and a mirror!!!) it's possible to do that (and even "aesthetically pleasant"). I tried that once inspired by Neko and Nancy and even made a photo session but it was not as successful as I expected (will publish later).
Next point is the tape gag with uncovered cloth filler. It's neither comfortable nor secure. It may look good on the photo, but I wouldn't use it.
Anyway, more than 60 photos below. Any ideas on how to improve the session?