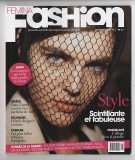 If it's a pantyhose commercial – this is obvious. The shown nylons should be in the focus of attention. But if it's not about pantyhose?
Let's have a look at some photos made by Anoush Abrar & Aimée Hoving
Just use your mind to remove the pantyhose from the photos and compare results.