Hi everyone,
I've been experimenting with simple but exciting scenarios, and I came up with a good use of the armrest of the old and suffered couch I've used in previous sessions. In this session I trapped myself in the space between a wall and the couch while my hands were cuffed to my back and my ankles and neck were strapped to the armrest of the couch. The result can be seen in the following picture: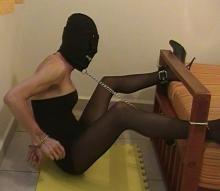 At some point I was able to reach my face and remove the hood: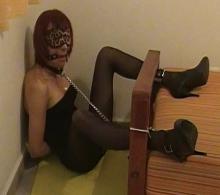 Nevertheless, the rest of the session was about enduring the awkward position until an ice cube melted and let the keys fall so I could free myself.
Enjoy!