WARNING: All files in this thread are very addictive and may cause permanent damage to your health and behaviour. If you listen long enough, the effects might be irreversible! Listen at your own risk and only if the effects are desirable! Beware of bimbofication, dollification, impotence, chastity, submissiveness, extreme self-feminization desires, and sexuality changing suggestions!

Since Tom's videos have a very distinctive style (of course, you can find influences of various hypnotists, for example, Mr Daniels).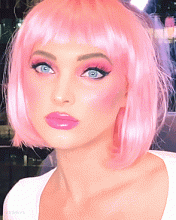 What we know about Tom:
Age: 50
Location: Texas
Sexual Orientation: Bi-Curious
City: Austin
State: TX
A little about me... Sissy inside, masculine outside. A little shy, but nice and warm and funny. I love women so much it's hard to say, but I am so curious about sucking cock. Sorry, I'm not a hypnotist. I make the kind of videos that I want to see. In addition to videos, I also write sexy TG E-books:
NEW BOOK: The Sissy Institute:
https://www.amazon.com/gp/product/B08WRK...bl_vppi_i0
You can find my short captions here:
https://www.redgifs.com/users/tomtame
You can find my books here:
https://www.amazon.com/Tom-Tame/e/B00B6J...469&sr=8-3
You can find me on Reddit here:
https://www.reddit.com/user/thomas_the_tame/
All my videos, both long sissy hypno and short captions, can be found on my mega site:
mega.nz/folder/G8gmFLbC#i-dUBAtqI3b5a52JMQGxRQ
- banned
I make these because I enjoy making them, but if you'd like to support my work:
https://www.patreon.com/TomTame
Feel free to say hi or email. I only check my email every now and then, so don't worry if I don't answer right away.
thomas_the_tame@yahoo.com
---
All files are in RetroShare. Search for Tom_Tame collection file in RS (currently contains 45.9GB).